Emily Johnston, Co-Founder
Emily is responsible for strategic planning, partnerships and communications at Unity Effect. Previously Emily has worked in social policy, research and advocacy in the social service sector and sustainable development in local government. She completed her Bachelor of Social Science (Environment) at RMIT University in Melbourne, Australia. She is also an experienced hiking guide, leading groups on 6 day journeys through the remote wilderness of Tasmania. Emily is deeply curious about how change happens in social and environmental systems and the interconnections between them.
Jannik Kaiser, Co-Founder
Jannik is responsible for monitoring and organizational learning in the process of building up Unity Effect as a self-organized (Teal) organization, and to create an inspiring & energizing work environment. In his previous work experience in academia (University of Bielefeld, Center for Development Research Bonn) and the NGO world (FLO CERT and Fairtrade International) he was responsible for teaching, project management, impact monitoring and organizational development. His background is in sociology, with a profound passion for human sense-making and complexity science.
Raquel Ark, Co-Founder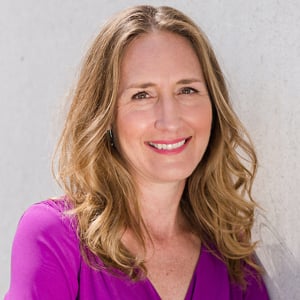 Raquel is responsible for partnerships and communications, as well as developing Unity Effect as a Listening Organisation. She is a communication expert, coach and facilitator with over 20 years' experience managing, coaching, facilitating and teaching in the communication field both in academia and in the chemical industry. She has a Master of Arts degree in Interpersonal and Organizational Communication and is a certified professional coach. She is also an instructor at Fresenius University of Applied Science. As co-founder of Unity Effect and founder of listening ALCHEMY, her work is devoted to sharing ideas, tools and resources to master the art of listening which connects and inspires, taking your work to another level.
Paulina Andrade, Strategic Communications
Paulina is responsible for developing our communications strategy. Back home in Chile, she has worked as communications officer of different public institutions, with focus on the area of culture & reaching audiences. Paulina completed her Bachelor in Journalism at Universidad de Chile (Santiago, Chile) & she also works as a freelancer journalist, always passionate about finding stories to be told & shared.